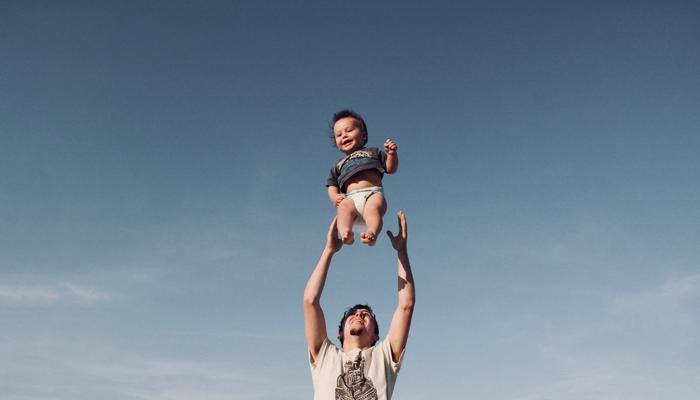 VISION
That all Colorado youth and families have opportunities to thrive.
MISSION
To invest in people, programs and movements that benefit Colorado's youth and families.
Compassion, Humility and Learning
We recognize we are neither the experts nor the authority on the issues we work on, and we enter every partnership and conversation with compassion, humility and in the spirit of learning.
Respect and Trust
We respect and trust our colleagues, partners and the communities we serve and recognize them as the experts on their experiences.
Diversity, Inclusion and Equity
We honor and value diverse perspectives, experiences and backgrounds and are committed to making sure decisions are made and informed by diverse colleagues, partners and communities.
Mission-Aligned Resources
We are committed to prioritizing positive social impact as well as financial return across our investments to support the communities we serve wherever possible.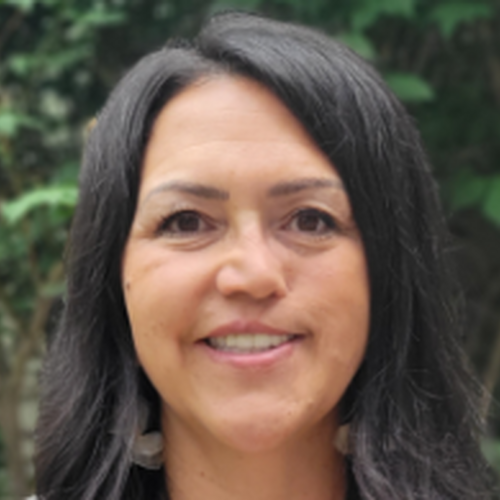 Named after three of her grandmothers, Alece is hardwired to advance a more just, creative, and abundant future for everyone, especially communities that have been minoritized and whose voices have been ignored or silenced. As a teen mom who dropped out of high school then went on to be the first in her family to complete college with a master's degree, Alece is honored to bring her life experiences and professional skills to the esteemed work of the AJL Foundation. She deeply understands the power in authentically bridging community and philanthropy to create people-centered change and she has lifted that change up on various boards and committees she's served on including The Funders Network, PLACES Fellowship, Philanthropy Colorado, and more. She deeply respects the integrity of what John and Amy built with the AJL Foundation and the legacy their family carries on today. 

Alece has served community throughout her entire career including city and county planning, Air Force planning, a large urban school district, and was an original developer of and instrumental in scaling up Community Heart & Soul, a rural community building model now being implemented in over 100 towns across the US. She holds a bachelor's degree from CU Boulder in Environmental Design, Urban Planning with two minors, Sustainable Environments and Human Geography and a master's from CU Denver in Public Administration with an emphasis on Environmental Policy, Management, and Law. She is a proud recipient of numerous awards ranging from The Gift of Life from a local fire department to Core Value from the International Association of Public Participation. Alece has been a speaker and panelist at many conferences ranging from the American Planning Association, Aspen Ideas Festival, Grantmakers in Health, Rural Philanthropy Days, and more.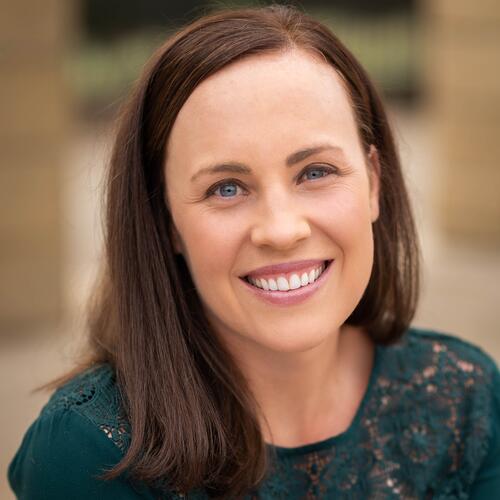 As Executive Director of the AJL Foundation, Kristi recognizes that working within philanthropy is a privilege and responsibility.  She is honored and committed to ensuring John and Amy's spirit of philanthropy lives on by investing in people, programs and movements that benefit Colorado's youth and families while also acknowledging and addressing the contradictions and power dynamics inherent to philanthropy. Kristi previously served as Grants Manager for the AJL Foundation and is personally passionate about holding herself and AJL accountable to the communities we serve and the triple bottom line - people, planet and profit. She serves on the steering committees for Colorado Funders for Inclusiveness and Equity and Emerging Practitioners in Philanthropy, and on the Board of Directors for Philanthropy Colorado.
Prior to working in philanthropy Kristi worked for marketing agencies in Denver, Los Angeles and Madrid specializing in digital and print marketing, public relations and events planning for clients ranging from startups to Fortune 300 companies across the nonprofit, tech, consumer goods, healthcare and aerospace industries. She also spent time as a freelance writer and intern for the Steamboat Pilot & Today, a travel guide in Ecuador and various other online and print outlets. Kristi holds a master's degree in Journalism and a bachelor's degree in Marketing both from the University of Colorado - Boulder.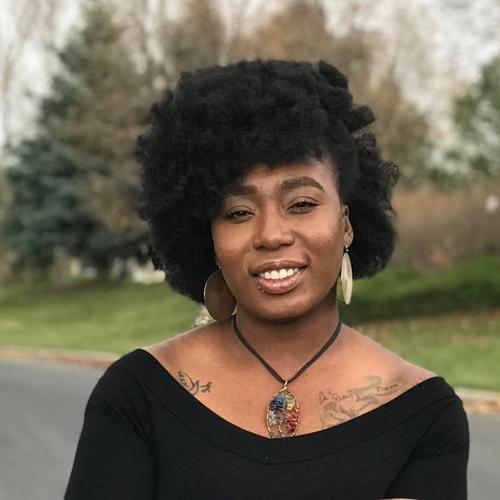 Community Investments Manager, AJL Foundation
As Community Investments Manager of AJL Foundation, Dianne understands the impact and importance of her voice in a traditionally white space. Dianne's passion is within the realm of equity. Her goal is to ensure that all stakeholders' voices are heard, honored, and respected.  Dianne spent the early part of her career in HR as a teen mom. She focused her efforts on not being a statistic and giving her two children access. She says that her life has prepared her for the roles she has today as the Community Investments Manager for AJL and the owner of Dope Mom Life, a creative content agency that specializes in diversity marketing. Dianne grew up understanding there were two worlds. The world she lived in with her mom on the north end of town where there was access to wealth and opportunity and the other world on the south side with her dad, where access, resources, and opportunities were limited. Dianne understands that the only way to create a world for all to thrive, more specifically, non-white communities is to recreate systems that were created to oppress. Dianne is a graduate of Emily Griffith and Community College of Aurora, where she studied video production and editing, as well as entrepreneurship.
Erin Creger
President and Director
Erin believes it is important to provide every person the opportunity to be self empowered to improve their own life. She currently volunteers for community building projects around the world and Iowa. As a Registered Yoga Teacher she uses yoga to promote mental health awareness in her community. During the day, Erin is a Project Engineer for Cambrex. Erin's terms are 6/29/2022 - 06/29/2025.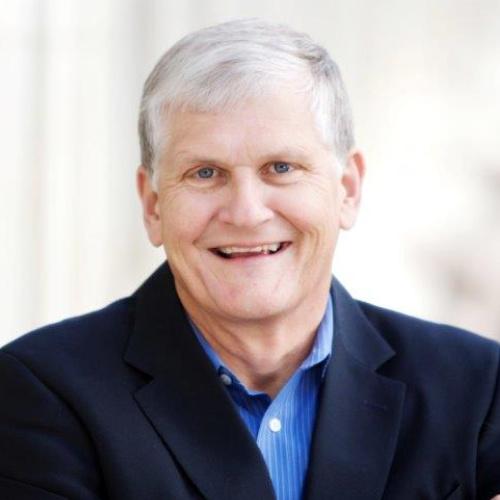 Darrell Schulte
Vice President and Director
Darrell Schulte is owner of DJS Financial Solutions, LLC, which is a commercial loan broker company specializing in creating strategies for business success. Prior to that he was Sr. VP and Senior Business Development Officer of CoBiz Private Bank, a bank dedicated to assisting high net worth individuals  with all their investment needs. Previously he served for 30 years as President of Colorado Business Bank of Littleton. As a business leader during this time, he served on numerous civic and non-profit organizations that provided services to a wide array of clients. He actively gives back to the community with his involvement in the many programs and projects for youth by the Littleton Optimist Club. Darrell's terms are 9/22/2022 - 9/22/2025.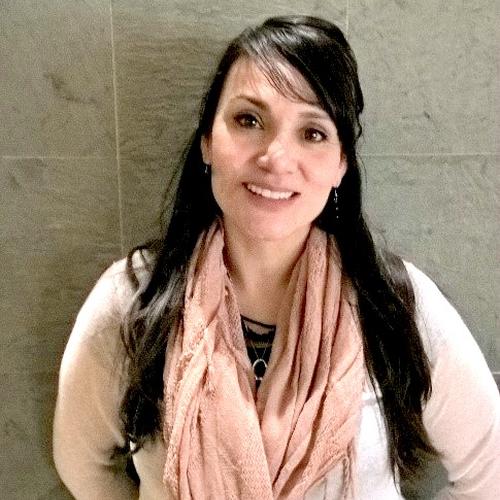 Melisa Jaen
Secretary and Director
Melisa Jaen is a Senior Training and Technical Specialist at the National Center on Early Childhood Development, Teaching, and Learning.  With over 18 years of experience in the early childhood education field, she has extensive experience providing training and technical assistance to early childhood professionals in Head Start/EHS and child programs at the state, regional and national level.  Melisa has a master's degree in Early Childhood Educational Leadership and Administration at the University of Denver. Melisa combines her passion and knowledge to support Head Start, child care and family child programs to deliver comprehensive, high-quality individualized services that enhance school readiness of children. Melisa's terms are 11/27/2020 - 11/27/2023.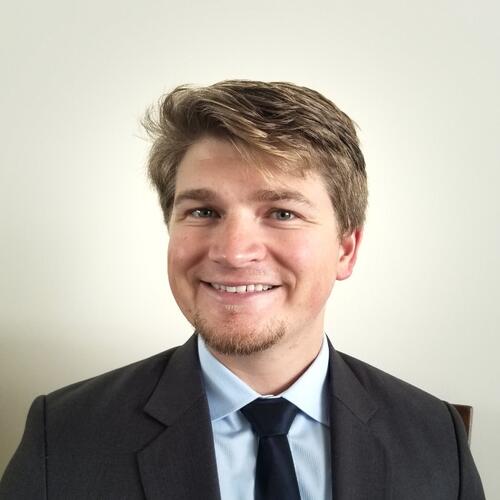 Colby Lawton
Treasurer and Director
Colby believes equal access to opportunity is a cornerstone of a well-functioning and harmonious society. He enjoys learning about new perspectives through reading, traveling and meeting new people. He looks forward to learning more about impact investing and transparency in philanthropy. He currently works for the Great Barrier Reef Foundation managing projects that reduce pollutants running into the Great Barrier Reef. Colby's terms are 2/18/2021 - 2/18/2024.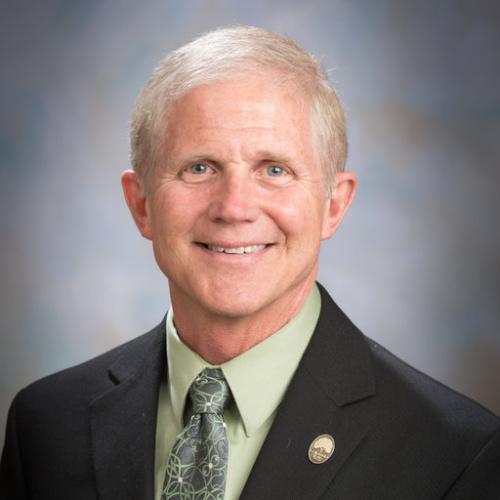 Chris Melby
Director
Dr. Chris Melby began his career at Colorado State University in 1990 after spending 8 years teaching at Purdue University. He served for 10 years as department head at CSU and now has returned to a regular faculty appointment. His research interests focus on the interaction of diet and exercise on macronutrient metabolism and risk for heart disease and diabetes. Much of his research has addressed the issue of health disparities in the African-American and Hispanic populations in the U.S., and the potential for nutrition and physical activity to improve a variety of health outcomes. He directs the Nutrition and Metabolic Fitness Laboratory within his department and has served as advisor and mentor to many M.S. and Ph.D. students during his career. In his time away from academia, Dr. Melby enjoys his family, running, basketball, rock and ice climbing and high altitude mountaineering. Chris's terms are 7/1/2021 - 7/1/2024.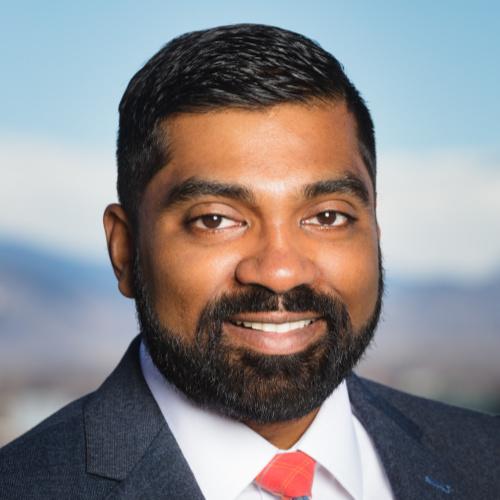 Julian Seelan
Director
Julian is a Director at ACA Group - where he helps financial services clients integrate ESG throughout the investment process, helping them with development of ESG programs, conducting ESG due diligence and external ESG reporting. Prior to joining ACA Group, Julian was the sustainable investing lead for wealth and asset management clients at Ernst & Young and has over 12 years of financial services and management consulting experience. He has spent the last 8 years focused on sustainable and impact investing.  Julian is a firm believer that the capital markets can create positive impact in the world.  He also believes foundations, like ours, can lead by example in generating impact through their grant-making and also their investment portfolios. Julian received his bachelor's degree in Economics and Business from Kalamazoo College, and his master's degree in Sustainability Management from Columbia University. Julian's terms are 3/7/2021 - 3/7/2024.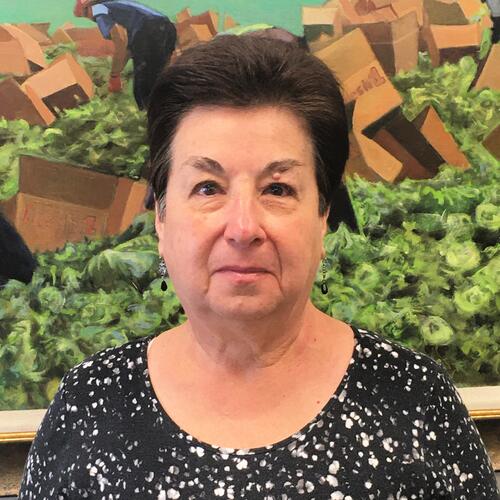 Flora Archuleta
Director
Flora Archuleta is a San Luis Valley native, who has worked in the non-profit sector for the past thirty-five years. She has been employed as the Executive Director with the San Luis Valley Immigrant Resource Center for the past twenty years and is recognized as an Accredited Representative with the Department of Justice. Flora's terms are 2/3/2022 - 2/3/2025.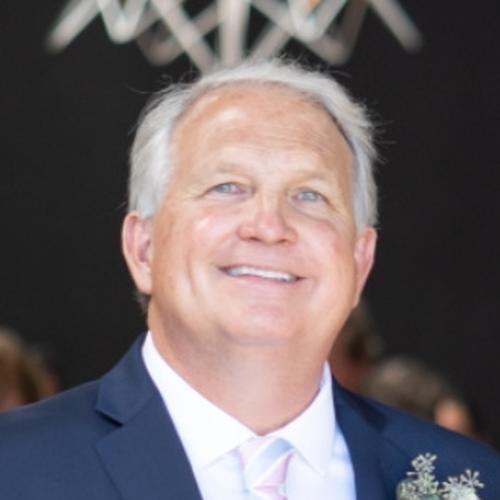 John Lawton
President and Director
John W. Lawton is President of Lawton Homes, Inc., a San Diego-based real estate investment and management company he and his father established in 1990. John shares the vision of his parents to empower individuals in society to become self-sufficient, and is proud to be a part of their legacy. As a former primary school teacher at a low socioeconomic school, he has seen firsthand the impact positive guidance and support can mean in a community. He currently volunteers for a crisis intervention organization in Southern California and as part of his duties on the AJL Foundation Board of Directors, he serves as liaison to grant recipients in that region. John served on the Board of Directors from foundation inception to 2/17/2021.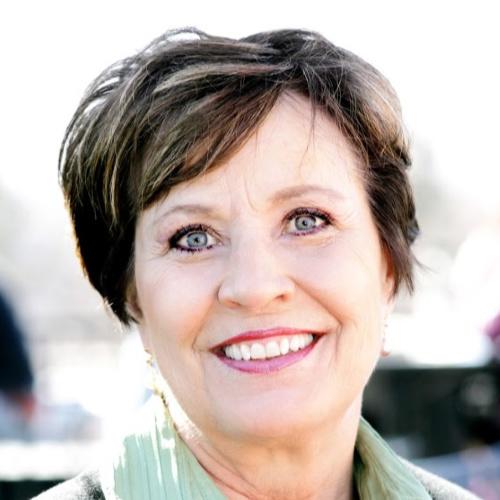 Kathryn Mohrbacher
Treasurer and Director
Kathryn has worked closely with John and Amy Lawton for 28 years primarily as their Asset Manager and Business Administrator. Additional roles include Corporate Officer/Manager of four subsidiary companies, Trustee and Co-Trustee for various family trusts, as well as managing business operations, accounting and administrative responsibilities for family business activities. Kathy previously served as Executive Director of the AJL Foundation prior to retiring. Kathryn served on the Board from inception through 3/15/2021.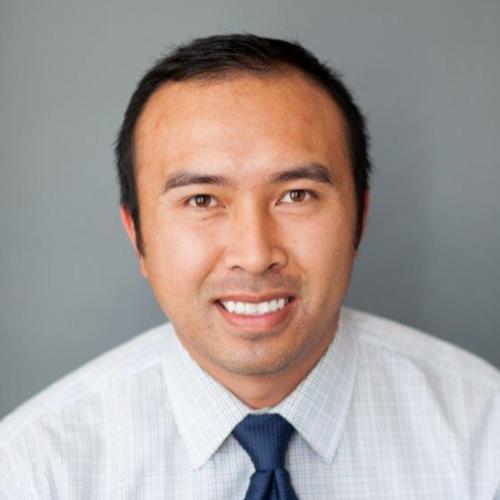 Vincent Nguyen
Director
Vincent is an Equity Portfolio Manager at Cavanal Hill Investment Management, part of BOK Financial. He has over twelve years of investment industry experience, ranging from mutual fund due diligence and selection to fundamental equity analysis. Vincent's philanthropic work includes helping mentor at-risk youth through Junior Achievement and the Denver Scholarship Foundation. Having grown up under poverty, he understands the challenges facing at-risk youth as well as the positive impact that mentorship and education can have in breaking the cycle of poverty. Vincent received his bachelor's and master's degree in finance from the University of Denver and is also a CFA charter holder. Vincent served on the Board from 9/22/2016 through 6/20/2022.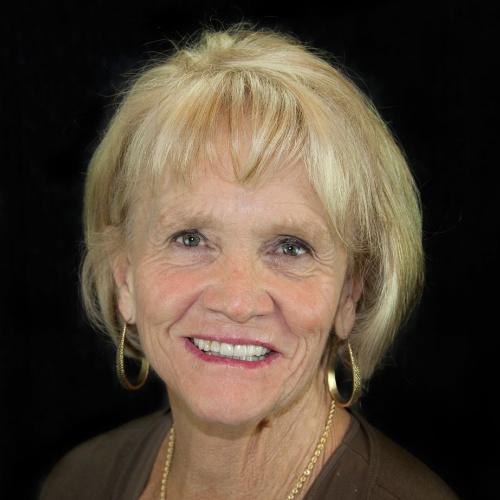 Peg Rudden
Director
Peg Rudden has been an ardent advocate for the wellbeing of children for 33 years. In her role as Executive Director for Advocates for Children, she directed the activities of the nonprofit organization that provides CASA – court appointed special advocate – volunteers to the abused and neglected children of the 18th Judicial District. The role of a CASA volunteer and the voice for a child in court has been the mantra of her life ever since. Peg is the Executive Director Emeritus for Advocates for Children,  board member of Child Protection Ombudsman Office, Care Taker at Visiting Angels Littleton,  and grandmother of 21 and mother of 6. Peg's terms are 2/17/2020 - 9/28/2022.
OUR HISTORY
Amy & John Lawton
The AJL Foundation was established on March 17, 2011 by Amy S. and John E. Lawton.
Philanthropy is part of the heritage of the Lawton family that has been passed down through the generations. The Lawton family has given freely to charities, groups and the community where such gifts provided support for those in need and never had an expectation of receiving anything in return other than the knowledge that it had given back to others.
They believed every person deserves respect and the opportunity to be empowered to improve his or her life.
It has been the philosophy of the Founders to offer a hand-up, rather than a hand-out. In order to continue the Lawton family's philosophy and beliefs in philanthropy, AJL Foundation was created to invest in the people, programs and movements that benefit Colorado's youth and families.