It is with gratitude and excitement that we introduce the 2021 Grantmaking Committee for AJL! Families and youth. Community organizers and professionals working in education and human services. Teachers, artists, business owners, policy advocates, immigrants, founders, folks from government and the private sector, parents and neighbors. We are excited to come together to identify and distribute twenty $20,000 general operating support grants to nonprofit organizations doing incredible work supporting the communities we serve. To learn more about our grantmaking process and criteria click here. Otherwise, meet the committee!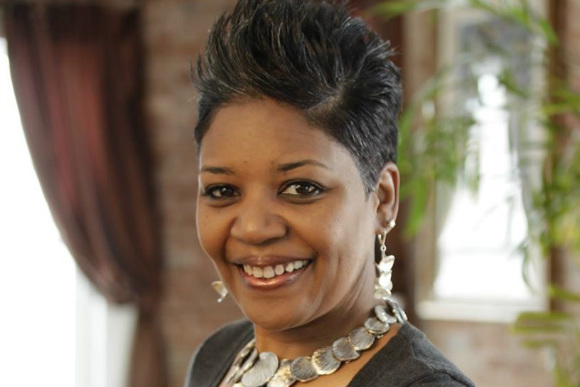 Dr. Dwinita Mosby Tyler
Facilitator for Grantmaking Committee
Dr. Dwinita Mosby Tyler is facilitating AJL's 2021 Grantmaking Committee and is the Chief Catalyst and Founder of The Equity Project, LLC – an organization designed to support organizations and communities in building diversity, equity and inclusion strategies. She is the former Senior Vice President and Chief Inclusion Officer for Children's Hospital Colorado – the first African American woman to hold that position in the organizations 100+ year history. She is also the former Executive Director of the Office of Human Resources for the City and County of Denver – the first African American woman to hold that position in the 63+ year history of the agency. Dr. Mosby Tyler, a consultant accredited by the Georgetown University National Center for Cultural Competence, is nationally recognized for her equity work with non-profit, community, government and for-profit organizations.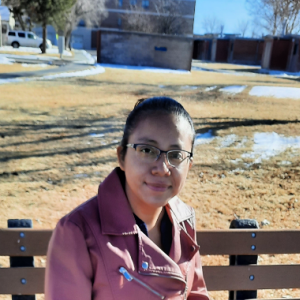 Juana Baltazar-Francisco
Student, Adams State University
My name is Juana Baltazar-Francisco and I am originally from Guatemala from the Mayan Indigenous community. Coming to the United States, I faced many language and cultural obstacles, but by overcoming those obstacles, I've made it to where I am today as a student at Adams State University in Alamosa, CO. This semester is currently my last semester as an undergraduate, I will be graduating in Spring 2021 with my BA in Sociology with an emphasis in Social Work. I am currently doing my Internship with the SLV Immigrant Resource Center, where I am learning about serving the immigrant community. 
Since I lived in the San Luis Valley, I have had the opportunity to serve the community mainly through the church at a young age. I have gained different experience by being able to shadow different jobs in the hospital, working with different age groups, and worksites in the community. By enrolling in college, I have had the opportunity to learn more about being a leader and expanding my knowledge about the different social problems and needs of different communities.
Through personal life experiences, I have gained even more knowledge about different situations. Situations, such as being a single provider for my kids, deportation, lack of financial support and seeing your loved one slowly and painfully drown in alcoholism. But through going through these situations like many other people do, today I  can say that I have thrived as a mother, spouse, woman, and as a human being.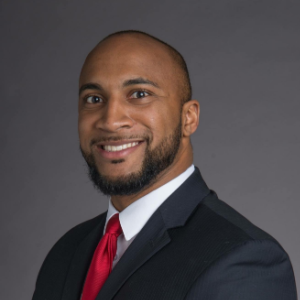 Charles S. Gilford III
Deputy Director for Council Relations and Special Projects, Mayor's Office, City and County of Denver
Charles S. Gilford III is Colorado born-and-raised and a servant leader of social change and innovation. He currently serves as the Deputy Director for Council Relations and Special Projects to Mayor Michael B. Hancock in the City and County of Denver; his scope includes being a bridge between the Executive Branch and Legislative Branch, driving projects that impact $3.65B of capital expenditures, equity projects, and serving as the Chair of the Mayor's Faith Council in Denver. Additionally, Charles serves on the executive board for Cherry Creek Schools Foundation, the National Urban League Young Professional Executive Board, is a City Commissioner for the city of Aurora, and serves as Pastor at the Potter's House of Denver.
Charles attended the University of Colorado at Boulder where he studied Business Administration, International Business, and Leadership. Most importantly, Charles is a proud husband and father to a precious little girl.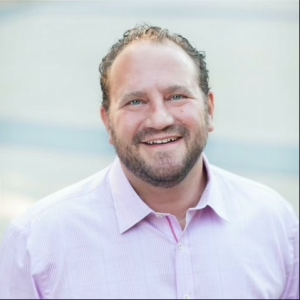 Andy Klein
Managing Principal and Founder, Westside Investment Partners
Andy was born and raised in Denver and formed Westside Investment Partners in 1998, with a desire to make a positive impact on the rapidly growing city and the people who lived there. Andy's passion for helping others was cultivated early in life when he served as a camp counselor at Easterseals, a passion that has defined his approach to community building and development throughout his career. Andy formed Westside with a simple principle – development with a conscience. Westside strives to develop projects that generate new opportunities and create communities that will stand the test of time.  
 
Born-and-raised in Denver and a long-time resident, Andy is committed to investing in the next generation. He currently serves on the board of Boys & Girls Clubs of Metro Denver, the University of Colorado's Presidents Leadership Class, and the 2020 Leadership Denver class. He has previously served on the board of Children's Hospital and Jewish Family Services.  He is also the co-founder and primary sponsor of the Fall Feast, a group that puts on an annual event to provide job training, health care, clothing, and other services for families in need.     
 
Andy attended the University of Colorado on a scholarship and graduated Summa Cum Laude with a Bachelor of Science in Business Administration. He has been actively involved in real estate acquisitions and management since 1990, and prior to forming Westside, he worked for Donaldson, Lufkin, and Jenrette, which was later acquired by Credit Suisse, in the DLJ Real Estate Capital Partners Group.  Since its founding Westside has acquired and sold over $2 billion in asset classes including office, retail, apartments, industrial, mobile home parks, and more. Westside has more recently focused on larger, master-planned community projects where they can have a greater impact including High Point at DIA, Loretto Heights, and Victory Ridge. 
 
Andy is a single father of three teenage children. His hobbies include traveling and athletics. Andy is a competitive boxer who has competed both as an amateur in Golden Gloves and professionally, where he was ranked as high as the 209th best heavyweight in the United States by BoxRec. 
Gary Johnson
Restorative Justice Coordinator
Gary Johnson, also known as Midas, as the name would imply, is the man with the golden touch. Originally from Long Beach, California, it would be life's experiences and changes that would turn him into the man who runs the town in Colorado. More than a rapper in name only, Midas touches on the story-telling and cultural necessity in rap often lacking in today's music. Midas not only is an artist but the CEO of Doobie Club , a lifestyle brand, On air personality on Power 109, co host of the live podcast, Don't Read The Comments, and founder of CODE R.E.D., a mentoring group for young men 2nd - 5th grades. For the past 9 years, he has worked for Denver Public Schools as a Restorative Justice Coordinator mediating conflict and working directly with teachers on classroom management. Gary works predominately in the Montbello community but with students from all over the city.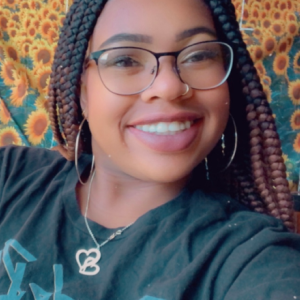 Michaela Lee
Student, University of Colorado - Denver
My name is Michaela Lee and I am currently attending the University of Colorado Denver double majoring in Ethnic Studies and Psychology. I work as a college intern, co-teacher, and a campaign liaison for Young Aspiring Americans for Social and Political Activism (YAASPA). In addition, I am in a variety of youth mental health wellness spaces with the CO State Youth Council (SYC) and Project VOYCE. I enjoy holding space with youth and intend on conducting family therapy when I graduate with my bachelor's degrees. In my free time, I like to hike, travel, and do yoga.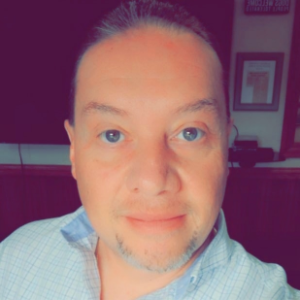 Jason Medina
Director, San Luis Valley Small Business Development Center
Jason C. Medina currently serves as the Director for the San Luis Valley Small Business Development Center. He hails from San Luis, and is a fourth generation San Luis native, and can trace back his roots on both sides 12 generations in Southern CO and Northern NM. Jason graduated in 1991 from Centennial High in San Luis, attended Adams State (College) and received a Bachelor of Arts in Psychology there in 1996. After graduation, he moved to Greeley to work with adjudicated youth with the Division of Youth Corrections, and then moved back to the San Luis Valley in 2000, where he served as a Youth and Adult Protection Caseworker with the Costilla County Department of Social Services for three years. He went on to become the first Dean of Students for Centennial School District R-1, spent the next 10 years working in public housing, and left there as the Assistant Director for the Costilla County Housing Authority. He also spent six years in local government, most recently served as the Land Use Administrator and Deputy Emergency Manager in Costilla. 
Jason is committed to staying active in his community. He is currently the Chairman of the San Luis Water and Sanitation District board, serves as the Treasurer of our Costilla County Fire Protection District Board, on the Board of Directors for the Sangre de Cristo National Heritage Area, and most recently was elected to serve on the TSJC Advisory Council. He is also the owner of his own small business and continues to advocate for other small businesses. He continues to advocate for youth and families, and sits on the Move Mountains Youth Project board. "I love being proactive in creating solutions, instead of being stuck on discussing problems in our communities."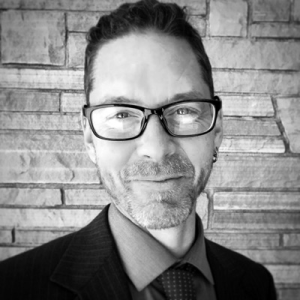 Aaron Miltenberger
President/CEO, Boys & Girls Club of the San Luis Valley
Mr. Miltenberger joined the Boys & Girls Club of the San Luis Valley as President/CEO in April of 2018. A long-time advocate for historically underserved and marginalized youth, with over 25 years of working in student and youth development programs. Mr. Miltenberger has worked with foster homes, environmental education programs, youth corrections, wilderness therapy programs and with social services. He was a three-year employee at the Boys & Girls Clubs of the San Luis Valley working in the Intel Computer Clubhouse. Most recently, Mr. Miltenberger was the Director of Student Life & Recreation at Adams State University, where he worked for 10 years. He received his Master in Higher Education Administration and Leadership from ASU in 2012.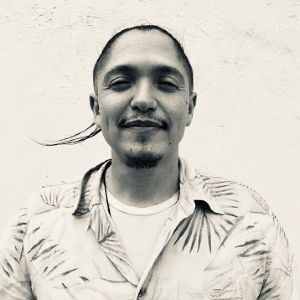 Adrian H. Molina, J.D.
Molina Speaks: Master of Ceremonies, Artist, Poet, and Musician
Adrian H Molina, J.D., also known as Molina Speaks, is a Master of Ceremonies, Artist, Poet, and Musician. His mission is to unite the human spirit through the radical imagination. Molina is the son of a Mexican immigrant father and a working class Chicana mother from Wyoming. He has 20 years of experience as a community educator, and has been teaching at the University level for 15 years. He has 10 years of experience in the non-profit sector in the areas of community development, capacity building and power building, cross-cultural organizing, health equity, youth engagement, creative development, youth access to the arts, and culturally relevant education. An honoree of the Lalo Delgado Poetry Festival, Molina's artistic legacy includes serving as Creative Director of Youth on Record during the establishment of its Youth Media Studio, being named a Westword Mastermind, and collaborating with dozens of cultural organizations, nonprofits and creative spaces across the city, state and region. His Living Word Scroll (2015-2020) is housed within the Latino Cultural Art Center Collection, and was on exhibit at History Colorado throughout 2020. Molina is the architect of an indigenous futurist space within Meow Wolf Denver, which pays homage to the Neo-Precolumbian and Meta-Realist art of Stevon Lucero. Molina was recently named to The Poet's Project at the Denver Foundation.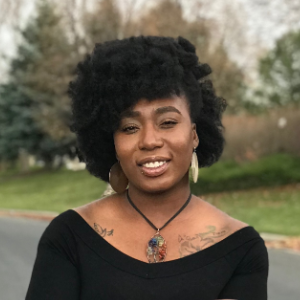 Dianne Myles
Community Investments Manager, AJL Foundation
As Community Investments Manager of AJL Foundation, Dianne understands the impact and importance of her voice in a traditionally white space. Dianne's passion is within the realm of equity. Her goal is to ensure that all stakeholders' voices are heard, honored, and respected.  Dianne spent the early part of her career in HR as a teen mom. She focused her efforts on not being a statistic and giving her two children access. She says that her life has prepared her for the roles she has today as the Community Investments Manager for AJL and the owner of Dope Mom Life, a creative content agency that specializes in diversity marketing. Dianne grew up understanding there were two worlds. The world she lived in with her mom on the north end of town where there was access to wealth and opportunity and the other world on the south side with her dad, where access, resources, and opportunities were limited. Dianne understands that the only way to create a world for all to thrive, more specifically, non-white communities is to recreate systems that were created to oppress. Dianne is a graduate of Emily Griffith and Community College of Aurora, where she studied video production and editing, as well as entrepreneurship.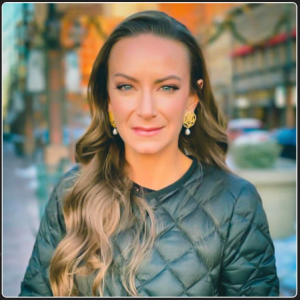 Alexis Newton
Senior Manager of Programs and Development, Village Exchange Center
Alexis Newton is the Senior Manager of Programs and Development at the Village Exchange Center where she is part of the team that manages the Left Behind Workers Fund which has distributed over $11 million dollars since its inception in 2020 into the undocumented community in Colorado. Prior to this, Alexis was the Director of Education at Museo de las Americas where she focused on creating arts integrated programming and culturally relevant curriculum infused with social justice activism. Alexis has also previously worked with the UN (United Nations Population Fund) in New York City and in Mexico City where she focused on human trafficking prevention and advocacy for victims of human trafficking. 
Alexis is an activist, people connector, arts educator, and social change leader and she is excellent at juggling multiple initiatives and connecting the dots for amplifying the global good. She is passionate about social justice, community advocacy, particularly for immigrant and refugee communities, creative economies, impact investing, and the entrepreneurial space. Alexis loves to support start-ups that have a positive social impact and bring together like-minded people. She is a proponent of the arts community and has a passionate heart for Latino art and culture. Alexis has lived, worked, and studied in Mexico, Spain, Guatemala, and India, and has native-speaker fluency in Spanish.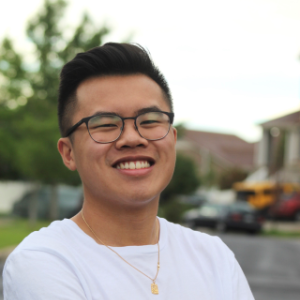 Jadyn Nguyen
Ideas Bender, Youth Empowerment Broadcasting Organization
Jadyn believes the key to this universe is living and being your full self. He is the Ideas Bender at the Youth Empowerment Broadcasting Organization (YEBO). At YEBO, Jadyn is launching a podcast 'The Superhero Mindset', teaches a gaming elective at Empower Community High School, and has helped to raise $7,500 for a pilot program that'll serve high school seniors. In the summer of 2019, Jadyn co-founded Future10X, a fellowship to 'reimagine the future of education for young leaders. Denver Grown, when Jadyn isn't working he enjoys reading books, learning a new language, or spending time with loved ones. Feel free to reach out if you'd like to connect and share stories!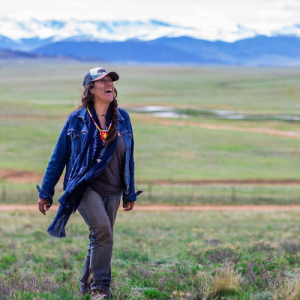 Nancy Rae
Integrative Holistic Health and Wellness Practitioner, Herbal Gardens Wellness
Nancy Rae (Carlanas Apache) Integrative Holistic Health and Wellness Practitioner has developed Wellness Coaching and Lifestyle Medicine programs for both NonNative and Native communities including the University of Denver Plant Medicine Field Study for the STEAM Immersion Camp, is a guest lecturer on Native equity in Science for Teton Science Schools and is an acknowledged Allied Health Professional by both the American Academy of Pediatrics and the Canadian Pediatric Society. She is the first graduate of the Bachelor's of Science, Extended Major Lifestyle Medicine incubator program from the American College of Lifestyle Medicine at MSU Denver. She provides Botanical Pharmacology, Public Health Education Programs, and is a certified Health and Wellness Coach. Her current projects include equity conversations with NonNative Foundations, The Wolf Quest with Captain Planet, and development of a Culinary Plant-Based Medicine program for medical doctors with the American College of Lifestyle Medicine. She is the Co-Founder of Health and Native Justice NonProfit Organization, Herbal Gardens Wellness.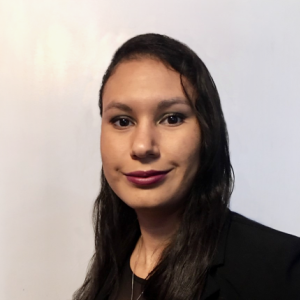 Angelica Raya
Immigrant Advocate
Angelica is a graduate from Adams State University, in Alamosa, CO, with a B.A. in Business Management and Liberal Arts and minors in Health Care Administration and Art. In May 2017 she started working at the SLV Immigrant Resources Center as the coordinator for the Crime Victims Housing Program, in which she established the program from scratch with the support of a grant that was given. Currently, she is the immigrant advocate for survivors of crimes. She assists them by applying for U-Visa and VAWA self-petitions. She has been serving on the La Puente Enterprise board since 2017. In 2019 she was named the Vice Chair for the board that oversees four stores that support La Puente homeless shelter with the income that they raise. She also is part of HOPE Group (Helping Others & Promoting Equity), who dedicate their time to understanding the health and wellbeing of young adults in Alamosa.
As an immigrant, Angelica is passionate about supporting others, especially those that are trying to make a better live for themselves and their families. She also enjoys doing art and being outdoors.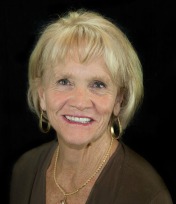 Peg Rudden
Director, AJL Foundation
Peg Rudden serves on the Board of Directors for AJL Foundation and has been an ardent advocate for the wellbeing of children for 33 years. In her role as Executive Director for Advocates for Children, she directed the activities of the nonprofit organization that provides CASA – court appointed special advocate – volunteers to the abused and neglected children of the 18th Judicial District. The role of a CASA volunteer and the voice for a child in court has been the mantra of her life ever since. Peg is the Executive Director Emeritus for Advocates for Children,  board member of Child Protection Ombudsman Office, Care Taker at Visiting Angels Littleton,  and grandmother of 21 and mother of 6.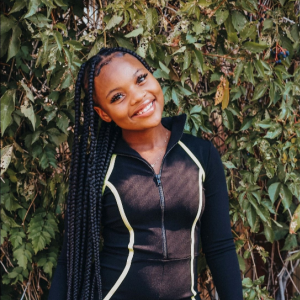 Ashlee Taylor
Student, Thomas Jefferson High School
My name is Ashlee Taylor and I'm currently a senior at Thomas Jefferson High School where I maintain a 3.5 GPA. In school I serve as the secretary of the BSA (Black Student Alliance) as well as a point guard on the varsity basketball team. When I'm not in school I am working to better my community and can be found on the front lines advocating for social justice. I work with several individuals and organizations where I am learning how to cultivate my voice and am given opportunities to develop my leadership. My biggest love is animals and it is my aspiration to become a veterinarian. This fall I will pursue a degree in biological sciences here in Colorado.