It is with gratitude and excitement that we introduce the 2022 Grantmaking Committee for AJL! Families and youth. Community organizers and professionals working in education and human services. Teachers, artists, business owners, policy advocates, immigrants, founders, folks from government and the private sector, parents and neighbors. We are excited to come together to identify and distribute twenty $20,000 general operating support grants to nonprofit organizations doing incredible work supporting the communities we serve. To learn more about our grantmaking process and criteria click here. Otherwise, meet the committee!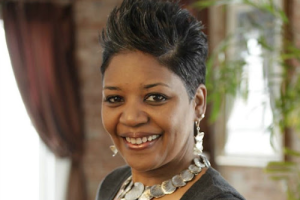 Dr. Dwinita Mosby Tyler
Facilitator for the Grantmaking Committee
Dr. Dwinita Mosby Tyler is facilitating AJL's 2022 Grantmaking Committee and is the Chief Catalyst and Founder of The Equity Project, LLC – an organization designed to support organizations and communities in building diversity, equity and inclusion strategies. She is the former Senior Vice President and Chief Inclusion Officer for Children's Hospital Colorado – the first African American woman to hold that position in the organizations 100+ year history. She is also the former Executive Director of the Office of Human Resources for the City and County of Denver – the first African American woman to hold that position in the 63+ year history of the agency. Dr. Mosby Tyler, a consultant accredited by the Georgetown University National Center for Cultural Competence, is nationally recognized for her equity work with non-profit, community, government and for-profit organizations.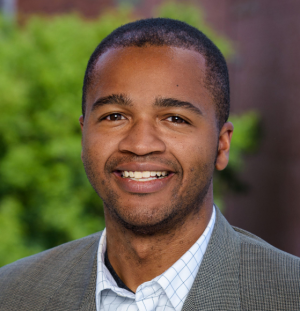 VJ Brown
Alumni and Partnerships Manager, Moonshot edVentures
VJ Brown currently serves as the Alumni and Partnerships Manager for Moonshot edVentures, a Denver-based organization that surfaces and supports a diverse pipeline of leaders to design and launch the learning environments of tomorrow. He also works in a community as a leadership coach and consultant. Previously, VJ worked as Program Manager for the Denver Metro Chamber Leadership Foundation, where he supported civic leadership programs for rising professionals and college students and curated experiences designed to help emerging civic leaders increase their capacity for community engagement in Denver. He also helped develop and lead the organization's strategy around diversity, equity, and inclusion. Prior to that role, VJ participated in the Fellowship program with El Pomar Foundation supporting the foundation's grant making and community outreach programs. He currently serves on the Board of Directors for the Civic Canopy and Chinook Fund, and supports a number of organizations in Denver through facilitation and strategic planning.
VJ holds a Bachelors of Arts in Africana Studies from Davidson College with a minor in Anthropology. He is a 2018 graduate of the Urban Leadership Foundation of Colorado Connect Leadership program and a participant in 2020 Colorado Civic DNA Fellows program.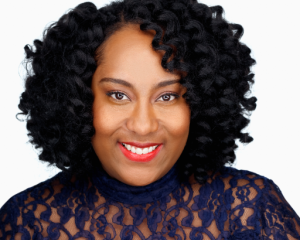 Gabrielle Bryant
Deputy Communications Director: Digital Media, Equity and Engagement
Office of Mayor Michael B. Hancock
Gabrielle Bryant is a communications specialist, former journalist, television host and Emmy Award-winning producer. Bryant is Denver Mayor Michael B. Hancock's, Deputy Communications Director: Digital Media, Equity and Engagement. In this role, she manages Mayor Hancock's social media channels, coordinates video productions, as well equity-related media interviews and engagement opportunities for Mayor Hancock. Her work was quickly elevated throughout the COVID-19 pandemic as messaging to Denver residents needed to be accurate, precise and timely in order to help save lives. 
Prior to working for the City and County of Denver, she hosted the 'New Black Experience,' a series she created and produced, focused on highlighting the stories of Black men and women across industries. In addition to NBE, she produced several other flagship programs for Colorado Public Television (PBS12) and in 2016, she won an Emmy Award for her work as producer of Colorado's longest running public affairs program, "Colorado Inside Out." After leaving PBS12, Bryant shifted her talent to freelance producing working on shows airing Travel Channel, National Geographic and covered politics and community-focused stories for Denver Weekly News, Colorado Politics and Denverite.
She's held various board positions including serving as president of Colorado Association of Black Journalists, secretary of Denver African American Commission, PR co-chair of CultureHaus, political and advocacy chair of Urban League Young Professionals of Metro Denver and was an executive board member of Denver Press Club.
Bryant holds a BA in broadcast journalism and sociology from Metropolitan State University of 
Denver and is a 2017 alumna of the Urban Leadership Foundation of Colorado's fellowship 
program. She is a wife and mother of two daughters, Domonique (15) and NyImah (12).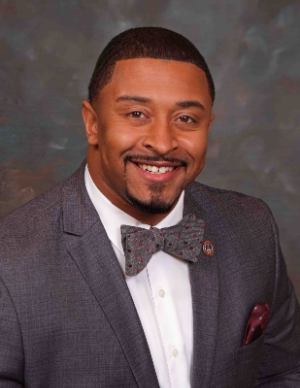 Senator James R. Coleman
Senator James R. Coleman was born and raised in the Park Hill neighborhood of Denver, and is a resident of the district he so proudly serves: Senate District 33. When elected to his first term in 2016, Senator Coleman was the youngest Colorado state legislator. After serving 2 terms as the State Representative of House District 7, he then won his election to the Senate District 33 seat in November 2020. Senator Coleman currently serves as Chair of the Senate State, Veterans, and Military Affairs Committee, Vice-Chair of the Senate Business, Labor, and Technology Committee, and member of the Senate Appropriations Committee, the Legislative Council Committee, and the Interim Committee on School Finance.
Senator Coleman has energetically sponsored a number of bills to protect workers' and veterans' rights, bolster small businesses, provide resources to schools, create opportunities for and pathways to higher education, increase health coverage and mental/behavioral health supports, direct criminal justice reforms, and preserve our environment. His groundbreaking legislation, though wide reaching, has a focus in his three legislative priorities: eliminating the Black wealth gap, decreasing prison recidivism and ending youth violence.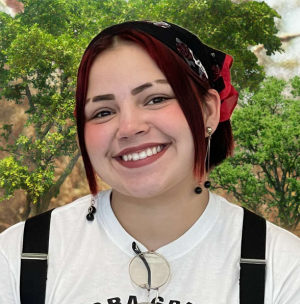 Isabella Durgan
Student, Sales Associate and Community Leader
My name is Isabella Durgan, I am currently attending Sierra Grande High School. I plan to attend CSU Pueblo in the fall to study business administration. I work as a sales associate for Cricket Wireless, in addition, I am in a variety of community-oriented programs including; the Sierra Grande Student Council, Adelante San Luis, and Community Leaders in Health Equity. I enjoy working to better society as a whole and intend on working with nonprofit organizations when I graduate with my bachelor's degree. In my free time, I like to draw, upcycle clothing and spend quality time with family and friends.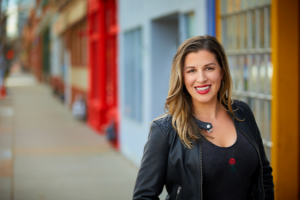 Katye Edwards
Financial Wellness Educator
Katye is a Denver Native, born and raised in the City Park West neighborhood. At 18 years of age Katye secured a job at the Wells Fargo call center in the iconic "Cash Register" building. Her work taking customer calls about bank accounts and financial transactions inspired her to develop and hone skills in communication and money management. She used these skills to launch a 20+ year career in financial wellness education. During this time Katye partnered with a myriad of organizations designing and implementing financial wellness programs for their employees and clients. She delivered nearly 150 financial education workshops a year. She is a daughter, sister, friend, wife, mom & stepmom, as well as a community ally driven by an unshakable belief that all things are connected. To further her expertise Katye returned to school in 2020 to study the psychological relationship between individuals and money. Her aim is to do work which empowers individuals in our complex financial system. Katye appreciates that she had the tremendous privilege to grow up in predominately Black spaces with loving and authentic Black neighbors, teachers, classmates, associates, and best friends. Yet, recognizes she, like most Americans, internalized and perpetuated white male-dominated standards as soon as she entered corporate America. Today, Katye continues to reckon with this and is committed to questioning norms and creating a reality that cares for humanity.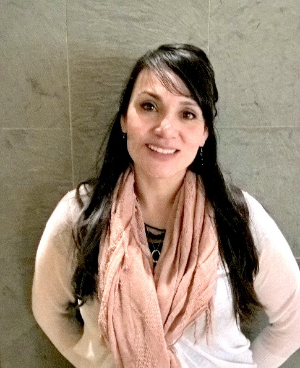 Melisa Jaen
Secretary and Director, AJL Foundation
With more than 18 years of experience in the early childhood field, Melisa has worked in various capacities to support early childhood educators to provide high quality education services that improve positive outcomes for children birth to five. Her experience includes being a professional development coach, a child care licensing specialist, as well an instructor.  Melisa has a Master's degree in Early Childhood Educational Administration from the University of Denver.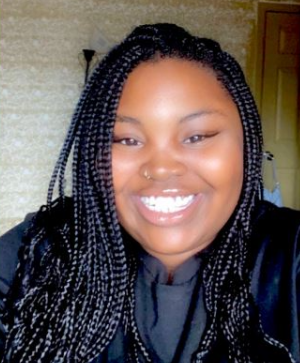 Aariyah Johnson
Youth Community Activist and Organizer 
Aariyah is a born and raised Colorado native. who recently graduated from Eaglecrest High School. She is passionate about social justice and wants to change the world one day. She is a youth activist/organizer in Denver and has worked alongside the NAACP Aurora branch and other groups such as YASSPA. She is a firm believer that if you don't stand up for what you believe in then who will. She is a people person who enjoys meeting new people and hearing about different backgrounds. When she is not doing things in her community you can find her, like most teenagers, playing video games and spending time with her family.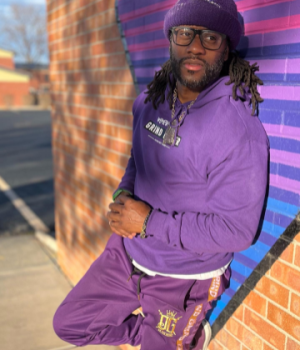 DJ Ktone
Deejay, Music Composer/Director and Community Ambassador
DJ Ktone is more than a deejay. The Denver native with the easy demeanor and killer ear for good music has been deejaying since his early adolescence. Using his prowess and discipline, Ktone has grown into one of the most successful deejays out of Denver with national and international appeal. A composer and music director, Ktone has reached numerous milestones. An innovator and progressive tastemaker, Ktone has been a member of the esteemed conglomerate The Core DJ's since 2010. 
Arguably one of the hardest working men in the game, Ktone is a two-time winner of Westword Newspaper's Hip-hop DJ of the Year award. He is also a three-time recipient of CBA (Colorado Broadcasters Association) award in 2015 and 2017, along with countless awards and accolades over the years. Ktone has been twice recognized by the Denver Urban Spectrum as an African American Who Makes a Difference (2010/2022). Most recently, Ktone was honored with a proclamation by Denver Mayor Hancock proclaiming March 2, 2022 "DJ Ktone Day" to commemorate his 15th annual DJ Ktone Birthday Bash celebration. 
DJ Ktone uses his talents for good, no matter what city he is in. An ambassador of the community, Ktone is an active leader and uses his platform to educate, inform and enlighten on topical community issues and concerns. He created Ktone Cares Foundation, a non-profit established in 2021 that is the philanthropic entity to giveback to the community that has given so much to him. Past collaborations have been with multiple local businesses and non-profits, including but not limited to, Denver Black Pages, Black Business Initiative, Colorado Access around mental health and wellness, financial literacy and community engagement. Ktone has also worked with The Asfaw Foundation's Arches of Hope Annual Bike Giveaway for several years . Ktone believes there is always a reason and opportunity to give back to the community.
His love and devotion to the youth drives him to create different experiences through mentorship and community events, in hopes to guide and prepare them for a successful future.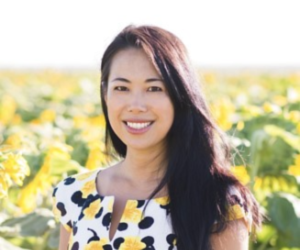 Lulu Lantzy
Director of Innovation and Partnerships, Emily Griffith Technical College
As a part of the Emily Griffith Executive Team, Lulu stewards industry and community partnerships, oversees successful implementation of current and prospective employer engagement initiatives and leverages industry partnerships to connect students to the Colorado workforce. Prior to joining Emily Griffith, Lulu was the Executive Vice President of the largest student entrepreneurial bootcamp in the US, mentoring hundreds of undergrads through their business ventures.  An entrepreneur at heart, Lulu ran her first business when she was a sophomore at the University of Michigan. At age 19, while working multiple jobs to pay for school, she launched a summer business employing 6 people and successfully turned enough profit to pay for the rest of her education. Deeply committed to the Denver community, Lulu serves as a Techstars Mentor and board member for the Asian Chamber of Commerce. In her spare time, she enjoys hiking and exploring the great state of Colorado.  Always one to push herself outside her comfort zone, she hiked from Switzerland to Italy with Virgin Strive to help raise money for Big Change.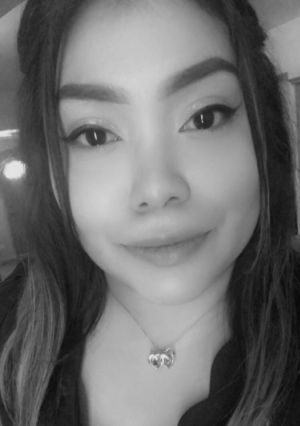 Maricela Lucas
Crime Victim Housing Coordinator, San Luis Valley Immigrant Resource Center
Maricela was born in La Jara, CO but grew up in Omaha, Nebraska. She moved back to Alamosa, CO in January 2019 and is the first within her family to have received an undergraduate degree. She obtained her Bachelor's degree in Criminology & Criminal Justice from the University of Nebraska at Omaha (UNO) in December 2018 and minored in Religious Studies.
Maricela is of Mayan descent and her first language is Q'anjob'al. She also speaks English and Spanish. She currently works at the San Luis Valley Immigrant Resource Center (SLVIRC) as the Crime Victim Housing Coordinator. Prior to working at the SLVIRC, she worked in Child Welfare for Alamosa County.
She is also part of the Helping Others & Promoting Equity (HOPE) in Alamosa since January 2021. HOPE is dedicated in improving the health and well-being of young adults in Alamosa. Maricela is very passionate about helping others who are faced with many disadvantages to live a secure life with better opportunities.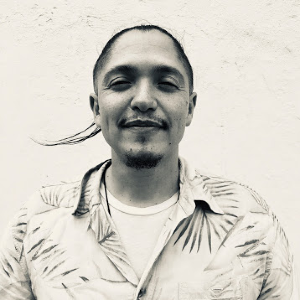 Adrian H. Molina, J.D.
Molina Speaks: Master of Ceremonies, Artist, Poet, and Musician
Adrian H Molina, J.D., also known as Molina Speaks, is a Master of Ceremonies, Artist, Poet, and Musician. His mission is to unite the human spirit through the radical imagination. Molina is the son of a Mexican immigrant father and a working class Chicana mother from Wyoming. He has 20 years of experience as a community educator, and has been teaching at the University level for 15 years. He has 10 years of experience in the non-profit sector in the areas of community development, capacity building and power building, cross-cultural organizing, health equity, youth engagement, creative development, youth access to the arts, and culturally relevant education. An honoree of the Lalo Delgado Poetry Festival, Molina's artistic legacy includes serving as Creative Director of Youth on Record during the establishment of its Youth Media Studio, being named a Westword Mastermind, and collaborating with dozens of cultural organizations, nonprofits and creative spaces across the city, state and region. His Living Word Scroll (2015-2020) is housed within the Latino Cultural Art Center Collection, and was on exhibit at History Colorado throughout 2020. Molina is the architect of an indigenous futurist space within Meow Wolf Denver, which pays homage to the Neo-Precolumbian and Meta-Realist art of Stevon Lucero. Molina was recently named to The Poet's Project at the Denver Foundation.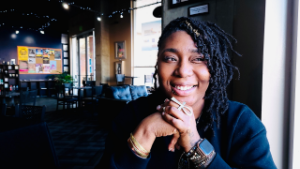 Dianne Myles
Community Investments Manager, AJL Foundation
As Community Investments Manager of AJL Foundation, Dianne understands the impact and importance of her voice in a traditionally white space. Dianne's passion is within the realm of equity. Her goal is to ensure that all stakeholders' voices are heard, honored, and respected.  Dianne spent the early part of her career in HR as a teen mom. She focused her efforts on not being a statistic and giving her two children access. She says that her life has prepared her for the roles she has today as the Community Investments Manager for AJL and the owner of Dope Mom Life, a creative content agency that specializes in diversity marketing. Dianne grew up understanding there were two worlds. The world she lived in with her mom on the north end of town where there was access to wealth and opportunity and the other world on the south side with her dad, where access, resources, and opportunities were limited. Dianne understands that the only way to create a world for all to thrive, more specifically, non-white communities is to recreate systems that were created to oppress. Dianne is a graduate of Emily Griffith and Community College of Aurora, where she studied video production and editing, as well as entrepreneurship.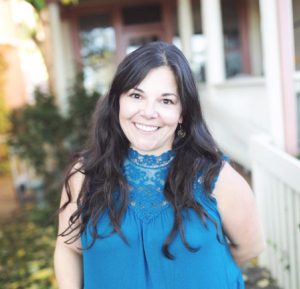 Jessica Ortega
Jessica Ortega was born in Denver with deep roots in the San Luis Valley. 
Jessica received her education in TQM certification and ECE associates from South Seattle college and began her career in Total Quality Management (TQM) for manufacturing companies and has since worked extensively over the last 20 years in Early Childhood Education (ECE), building community/student relations through school, church, and volunteerism.  In the last five years, Jessica has worked in the nonprofit  sector, focused on health equity and human rights, with an emphasis in community engagement and education. 
As a volunteer, she has served on the Land Rights Council, Park & Recreation, Pee Wee sports, church, funerals and election judging.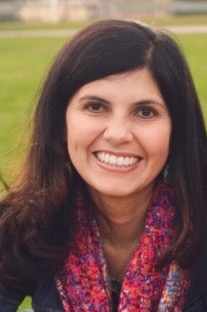 Paola Ramírez
Director of Family and Community Partnerships, RESCHOOL Colorado
Paola leads and coordinates the Learner Advocate Network (LAN) and is the Director of Family and Community Partnerships with RESCHOOL Colorado. In addition to working at RESCHOOL Colorado, Paola serves on the board for the Colorado Soccer Foundation and Mountain Mamas. Paola also supports Museo de las Américas on its Strategy Committee. Paola was a Fellow in Climb Higher Colorado's Systemics Impact Institute. Paola taught in a variety of bilingual school settings in East Los Angeles, San Francisco, and Denver and remains a strong advocate of bilingual education and is a passionate supporter of literacy and the arts. Paola received her BA in Art History from the University of Notre Dame and a Masters in Education with a focus on Literacy and Language Acquisition from San Francisco State University. Paola is committed to advocating for and creating diverse learner-centered educational environments that are supportive of students and families, who have been systemically marginalized.  She believes that students and families can thrive and continue to develop their unique voice in diverse settings that are carefully developed to counter systemic biases.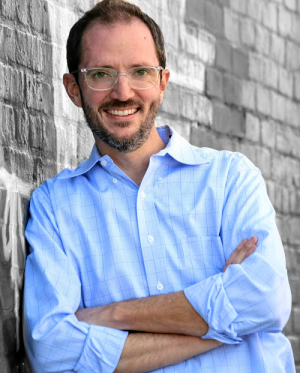 Ben Weeda
Principal/Founder, Balanceo
Ben is obsessed with cultivating extreme badassery in the world. He brings 15 years of experience working face-to-face with diverse groups of leaders including CEOs, executive directors, entrepreneurs, funders and community groups. As a proud Co-Founder of Rocky Mountain MicroFinance Institute, Ben spent 9 years on the front lines of microfinance engaging in facilitating, training, and community engagement. After a stint in various nonprofit leadership roles, Ben founded Balanceo in 2018 to spend more time with his true love: entrepreneurs. He is currently in his 2nd year serving as the chair of the Denver Nonprofit Engagement Commission whose main mission is to advise the Mayor's Office on nonprofit matters in the City of Denver.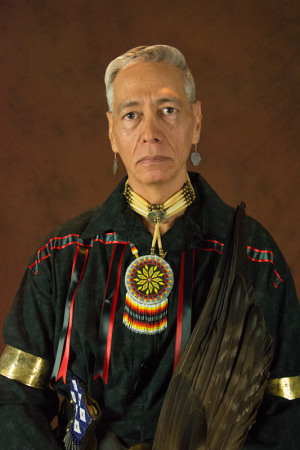 D. Atekpatzin Young, MA, Spiritual Leader, Tlamatini
Atekpatzin is the Spiritual Leader for the Genízaro Apache Nation. He is founder of the Calmecaztlán, a school dedicated to the preservation and promotion of traditional Indigenous beliefs and practices. He has done work as an activist for the Chicano, Indigenous, Queer, and HIV communities. As an artist, musician and scholar, Atekpatzin uses multiple mediums to promote his passions and political beliefs. He holds a Master's in Ethnic Studies and undergraduate degrees in Psychology and Mental Health. He spent fifteen years studying with traditional healers from the Apache, Genízaro, Lakota, Mexica and Chicano communities. His book A Magic Feather details the principles of Indigenous healing traditions. He has done work across North America and Europe as a curandero (traditional healer). Atekpatzin has had the distinguished honor of presenting workshops and trainings at local, national and international conferences. He has taught courses at Naropa University and been a guest lecturer at Yale, the University of Colorado, University of Washington, Metro State University, Colorado State University, University of Northern Colorado and Denver University. Atekpatzin is the recipient of the Martin Luther King, Jr. Scholarship Award, a three-time recipient of the White Rose Scholarship Award and the Alexander Foundation Award. He also received the Cesar Chavez Peace and Justice Leadership Award for his contributions to the community. He is the recipient of the Foreign Language and Area Studies fellowship.