It is with gratitude and excitement that we introduce the 2020 Grantmaking Committee for AJL! Families and youth. Community organizers and professionals working in education and human services. Teachers, artists, business owners, policy advocates, founders and entrepreneurs, parents and neighbors. We are excited to come together to identify and distribute twenty $20,000 general operating support grants to nonprofit organizations doing incredible work supporting the communities we serve. To learn more about our grantmaking process and criteria click here. Otherwise, meet the committee! 
The Grantmaking Committee
Nita Mosby Tyler
Facilitator for the Grantmaking Committee
Dr. Nita Mosby Tyler is facilitating AJL's 2020 Grantmaking Committee and is the Chief Catalyst and Founder of The Equity Project, LLC – an organization designed to support organizations and communities in building diversity, equity and inclusion strategies. She is the former Senior Vice President and Chief Inclusion Officer for Children's Hospital Colorado – the first African American woman to hold that position in the organizations 100+ year history. She is also the former Executive Director of the Office of Human Resources for the City and County of Denver – the first African American woman to hold that position in the 63+ year history of the agency. Dr. Mosby Tyler, a consultant accredited by the Georgetown University National Center for Cultural Competence, is nationally recognized for her equity work with non-profit, community, government and for-profit organizations.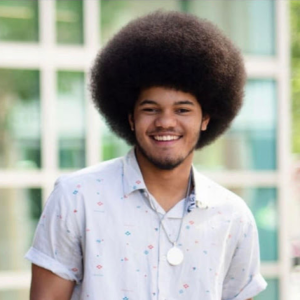 Elijah Beauford
Youth Leader and Social Activist
Elijah Beauford is a youth leader and social activist around the community. Elijah has received millions of views on social media speaking on points that are important for the community based on self value and other circumstances. He was a Denver Public Schools Gala 2017 speaker where he set a new record for DPS raising $2.7 million dollars for all the students in that District. He also helped co-create an organization in DPS called Young African-American and Latino Leaders, where they have helped raise over $1 million to support creating new leaders in the black and brown communities. He specializes in social media marketing, having a great personality and easy to get along with, and is also a certified facilitator!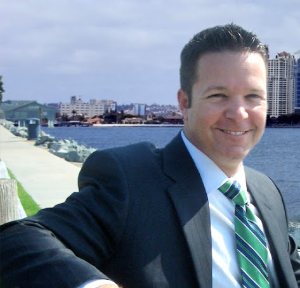 Michael Bevis, MBA, MS, PhD
Entrepreneur and Industrial-Organizational Psychologist
Michael Bevis is an entrepreneur and business professional who is driven to help others reach their full potential. His talents and experiences are unique, encompassing the areas of consumer behavior, leadership, personal branding, business marketing, finance, and higher education.  Michael is an Industrial-Organizational Psychologist with additional graduate degrees in finance and marketing. Dr. Bevis's academic research is focused on developing emotionally intelligent leaders. Michael currently manages all things related to entrepreneurship and innovation for the city and county of Denver.  He also is the founder and CEO of KoolSkinz, a pet product company specializing in Pet Performance Wear. Michael has previously served as a Director of Entrepreneurship for a variety of Colleges and Universities as well as holding additional roles as Dean and Chief Academic Officer. He has started three non-profits and serves as a board member for several others.  Michael spends his free time hiking and traveling and recently summited Mt. Kilimanjaro.
Christine DeLeon "CDL"
Founder and CEO, Moonshot edVentures
As Founder and CEO of Moonshot edVentures, Christine supports underrepresented leaders to design and launch the learning environments of tomorrow. The Moonshot Fellowship provides 15-20 leaders a cohort-based, part-time experience focused on leadership development, model design, and ensuring a successful launch of schools and programs.  She is passionate about supporting leaders to reach their full potential and ensuring communities co-create solutions alongside these leaders. Christine's previous experiences include roles with the Boston Consulting Group, The Broad Foundation, Denver Public Schools, Education Cities, and Summit Learning; she also founded Education Pioneers' first year-long fellowship. She holds a BBA from the University of Michigan and an EdLD from Harvard University.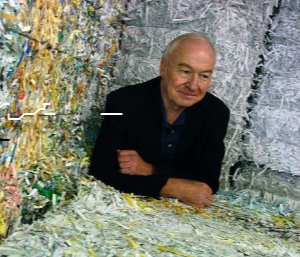 David Henninger
Founder of Bayaud Enterprises, Inc.
David E. Henninger has worked in the nonprofit sector since 1973, as the executive director of Bayaud Enterprises, Inc., which has been in operation since May of 1969 creating jobs for thousands of individuals who have a disability and/or economic challenges. Henninger retired from Bayaud in 2019, and will serve as a Bayaud Board member beginning in April of 2020. David obtained a Master's Degree in Rehabilitation Administration from the School of Business at the University of San Francisco and pursued doctoral studies in public administration with an emphasis on nonprofit management at the University of Colorado/Denver. He has served as a Board member for numerous nonprofit organizations over his career and, for 21 years, Henninger was an affiliate faculty member in the Masters of Nonprofit Management Program at Regis University in Denver. He has been a featured speaker at numerous association meetings and has received numerous honors and recognition as a passionate advocate for the nonprofit sector.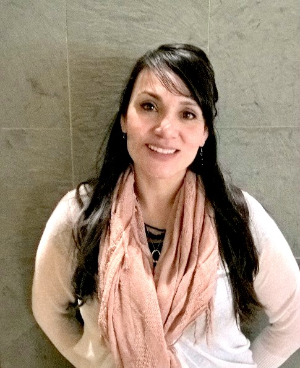 Melisa Jaen
Secretary and Director, AJL Foundation
With more than 18 years of experience in the early childhood field, Melisa has worked in various capacities to support early childhood educators to provide high quality education services that improve positive outcomes for children birth to five. Her experience includes being a professional development coach, a child care licensing specialist, as well an instructor.  Melisa has a Master's degree in Early Childhood Educational Administration at the University of Denver.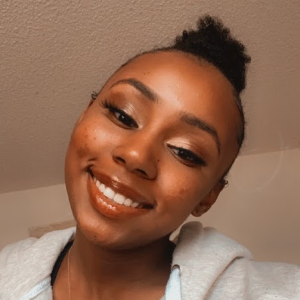 Tiara Lucas
Scholar, Athlete and Volunteer
Tiara is going into her junior year in high school. She is an honor roll student who is active in community service and volunteering. She played basketball, volleyball, and ran track as an all-star athlete. Tiara has her heart set on attending college and will most likely pursue a degree in something within human services. She loves her family and friends and is usually the one facilitating gatherings (ever since she could talk!) She's a proud born-and-raised Coloradan with a passion for the community!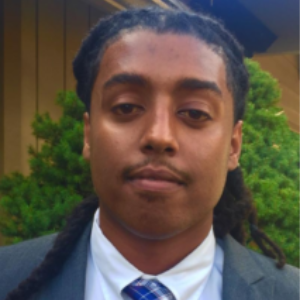 Mat Mengesha
Community Organizer and Policy Advocate
Mathew has a background working as a community organizer and advocate in education and politics. Mathew has worked with a number of nonprofits advocating for refugees and immigrants, political campaigns, and for the House of Representatives. Mathew has a passion for connecting marginalized communities to policy and politics. He works toward bringing their voices to politicians to increase representation of diverse views in the decision-making process.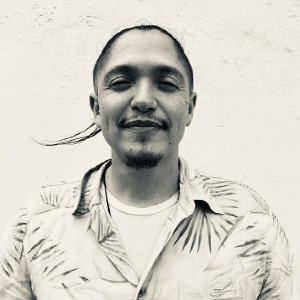 Adrian H. Molina
Molina Speaks
Adrian H Molina is an artist, educator, futurist, consultant and human bridge. He has 20 years of experience as a community educator, and has been teaching at the University level for 15 years. Adrian has 10 years of experience in the non-profit sector in the areas of community development, capacity building and power building, cross-cultural organizing, health equity, youth engagement, creative development, youth access to the arts, and culturally relevant education. Also known as Molina Speaks, he is an award-winning artist, including the honor of Westword Mastermind in 2018.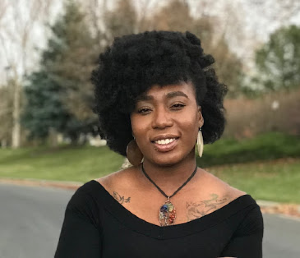 Dianne Myles
Community Investments Manager, AJL Foundation
As Community Investments Manager of AJL Foundation, Dianne understands the impact and importance of her voice in a traditionally white space. Dianne's passion is within the realm of equity. Her goal is to ensure that all stakeholders' voices are heard, honored, and respected.  Dianne spent the early part of her career in HR as a teen mom. She focused her efforts on not being a statistic and giving her two children access. She says that her life has prepared her for the roles she has today as the Community Investments Manager for AJL and the owner of Dope Mom Life, a creative content agency that specializes in diversity marketing. Dianne grew up understanding there were two worlds. The world she lived in with her mom on the north end of town where there was access to wealth and opportunity and the other world on the south side with her dad, where access, resources, and opportunities were limited. Dianne understands that the only way to create a world for all to thrive, more specifically, non-white communities is to recreate systems that were created to oppress. Dianne is a graduate of Emily Griffith and Community College of Aurora, where she studied video production and editing, as well as entrepreneurship.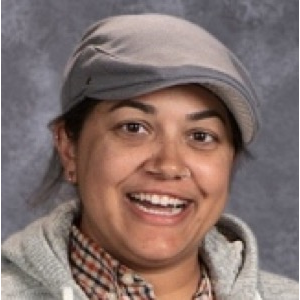 Meghan Myron-Karels
Director, GALS Futures at GALS Denver
Meghan Myron-Karels is the Director of GALS Futures at the Girls Athletic Leadership School where she helps map career pathways for high school students. She received both of her degrees in Sociology with emphases on Race, Class, Gender, Social Justice, and Equity from Luther College and American University. She worked at the University of St. Thomas in St. Paul, Minnesota and the University of Colorado, Boulder in Student Affairs. Originally from Minnesota, Meghan resides in Colorado with her wife, Kelsey and daughter, Kennedy.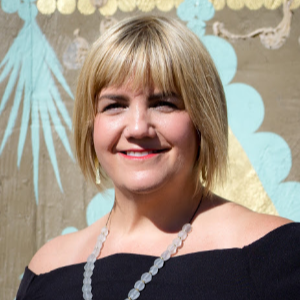 Erika Righter
Founder, Hope Tank
Erika Righter is a social worker-turned small business owner. Since coming to Colorado, she has worked with youth experiencing homelessness and in the foster care system, rural families, and with low income older adults. In 2012, Erika founded Hope Tank, a gift store that gives back in the heart of the Baker neighborhood. She uses retail to connect the over 40,000 customers who come into Hope Tank every year, to organizations doing important work in our community. She serves on the Mayor's Office of Strategic Partnerships Commission, does consulting, and started an inclusive business directory called The Hope Slinger's Guide.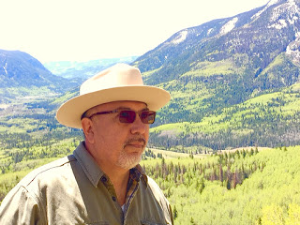 Mike Roque
Executive Director, Community Foundation of the San Luis Valley
Mike is Executive Director of the Community Foundation of the San Luis Valley and owns Café del Valle in Antonito, Colorado. Mike served as Founding Director of the Denver Office of Strategic Partnerships as a political appointee of then-Denver Mayor John Hickenlooper. Mike has also served as Executive Director of the Grassroots Institute for Fundraising Training (GIFT) and the Chinook Fund. Mike is a 2018 BALLE Fellow. He enjoys hunting, fishing, and exploring the beauty of the San Luis Valley of Colorado.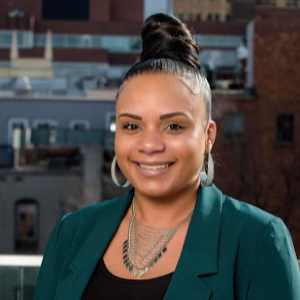 Ashlee Wedgeworth, MSW, LAC, MAC
Program Manager, Mile High Behavioral Healthcare
Ashlee Wedgeworth specializes in substance use assessment and treatment and has been in the behavioral health field since 2008 working with, advocating for and supporting individuals who struggle with mental health and substance use disorders. She serves on the boards for the Urban League Young Professionals, St. Clair Drake Enrichment Program and Project VOYCE. She is a 2018 fellow of the Urban Leadership Foundation, a 2019 fellow of Impact Denver, and a 2019 fellow of the Chinook Fund Giving Project. Ashlee has 4 children and is committed to shaping and inspiring them to be leaders in their community. She received a Bachelor's degree in psychology from the University of Colorado at Denver and a master's degree in social work from the University of Denver.