AJL is thrilled to introduce new members to the Board of Directors who will be serving 3-year terms beginning January 1, 2023! Learn about our new Board members below and meet the full Board of Directors here.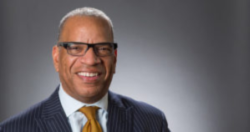 Scot Spencer 
Associate Director, Local Policy, The Annie E. Casey Foundation
Scot Spencer leads the Foundation's work in advancing community-focused policies, practices and strategies that increase opportunities for children, families and the places where they live and foster their success. Spencer also coordinates Casey's local advocacy efforts in Baltimore. Before taking on these roles, Spencer managed Casey's investments in East Baltimore, where the Foundation has worked to strengthen community and economic development in a historic, low-income neighborhood next door to the Johns Hopkins University medical campus. He previously was a transportation specialist at the Environmental Defense Fund, where he focused on state-level smart-growth policy and Commuter Choice, a local tax incentive for people who use transit. He also served as deputy director for Historic East Baltimore Community Action Coalition. There, he led the federal Bridges to Work demonstration, which provided job training and placement services for residents in East and West Baltimore, as well as transportation from their neighborhoods to employment centers in the suburbs. In addition, he worked for several years in private architectural practice, community development and university relations in upstate New York. Spencer serves on a number of local and national several boards, including The Funders' Network for Smart Growth and Livable Communities and the Orton Family Foundation, Baltimore Center Stage and Central Maryland Transportation Alliance.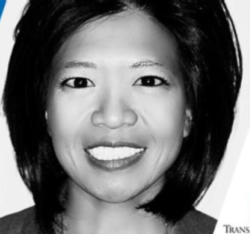 Pui Kalyanamitra 
Regional Vice President, Transamerica Capital
I am a first generation Asian-American, born and raised in Colorado. I went to Colorado College for my Bachelors Degree in Psychology, with a minor in Asian Studies. My passion for finance was ignited when I studied abroad at the Maastricht University's School of Economics. I have spent over 20 years in the financial services industry, with most of my experience as a Regional Vice President, consulting with financial advisors on their investment platforms and practices. My husband and I live in Littleton, Colorado with our six year old son, Bodhi and our dog Higgins.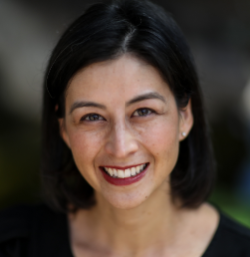 Felisa Gonzales
Evaluation and Learning Manager, The Colorado Trust
Felisa Gonzales is a native of the San Luis Valley in Colorado. She is a strategic thinker, collaborative partner, philanthropic evaluator and published author with extensive experience in health disparities research and participatory evaluation. Felisa received a Boettcher Scholarship to attend The Colorado College and graduated with a BA in Neuroscience and a minor in Spanish in 2001. She obtained a PhD in Applied Social Psychology from the George Washington University in 2013 and an MPH in Epidemiology from the University of California Berkeley in 2014. Felisa enjoys hiking, kayaking, and basking in the sun with her husband and son.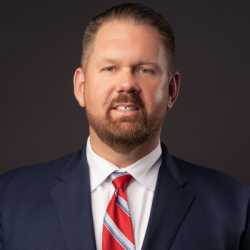 Bill Donohue, CFP®
Managing Director and Wealth Advisor, FIT Wealth Management
After spending 27 years in the Institutional Asset Management business with two large money managers Bill joined a Colorado based Registered Investment Advisor, FIT Wealth Management, to take his knowledge and experience of the financial markets to help individual investors, business owners and anyone in need of financial planning and investment advice.  Bill believes that it is important to balance family, friends, career, and community in order to lead a more fulfilling life.  As such he has championed many causes including, but not limited to, supporting a women and children's shelter for victims of domestic violence, a foundation dedicated to building compassion and violence prevention by providing research, educational programs, events, and helping to train the next generation of scientists who are dedicated to solving mental health issues that lead to violence and, his alma mater, Plymouth State University.   Besides dedicating his own personal resources Bill has also dedicated time to the causes he champions.  Since 1996 The Annual Donohue St. Patrick's Day party that Bill founded and continues to organize today has raised awareness and funds for the various philanthropic organizations he has dedicated himself to.